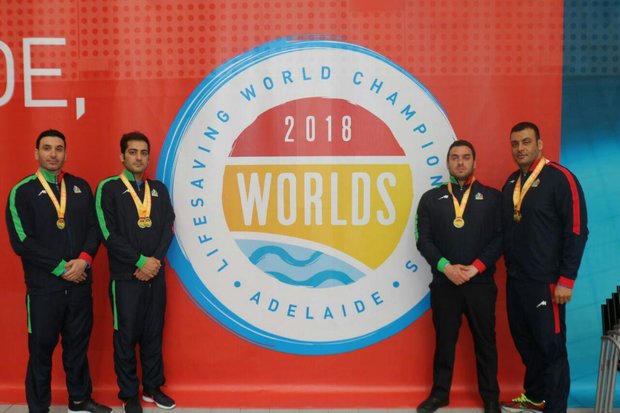 TEHRAN – Iranian representatives claimed four medals in Day 1 of the 2018 Lifesaving World Championships underway in South Australian shores.
The event has brought more than 6000 participants from 44 countries from Nov. 16 to Dec. 2 at Glenelg Beach and the world-class South Australian Aquatic and Leisure Centre in Adelaide.
The Iranian team consists of Ilkhan Nouri, Mohammad Nazeri, Soheil Ashtiani and Hamid Ghodsinejad beat the Italian team to win 4x50m Obstacle Relay gold medal.
Iranian swimmers also won three medals in individual section.
Soheil Ashtiani seized a gold medal in the 200m Obstacle Swim with a clock of 02:07:85.
Ghodsinejad won the silver in the discipline with a time of 02:15:15 and the bronze medal went to Nazeri who clocked 02:17:44.