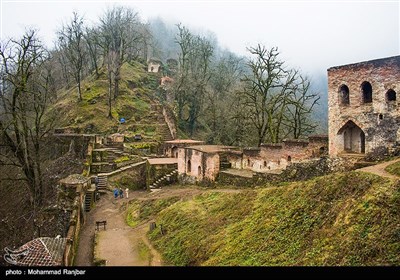 It is a military complex which had been constructed during the Sasanian era (224-651), and later rebuilt during the Seljuq era (1037-1194) by the Nizari Ismailis. Nevertheless, there is no accurate information on the date of its construction. The castle had been used until the times of Zandieh Dynasty.
The castle is built on two peaks of a mount (at elevations of 715 and 670 meters) with an area of 2. 6 hectares (6. 4 acres). Its architects have benefited from natural mountainous features in the construction of the fort. There is such a river called Rudkhan Castle River, which flows near the castle, stretching from south to north.
Access requires a steep, sweaty but stunning minutes of walk along a streamside full of mossy rocks and pebble-studded passageways. After passing through that mountainous winding route with dense forests, the big entrance gate of the castle catches your eye at the first. It is situated on the northern side of the castle and has a gate and two towers on its two wings.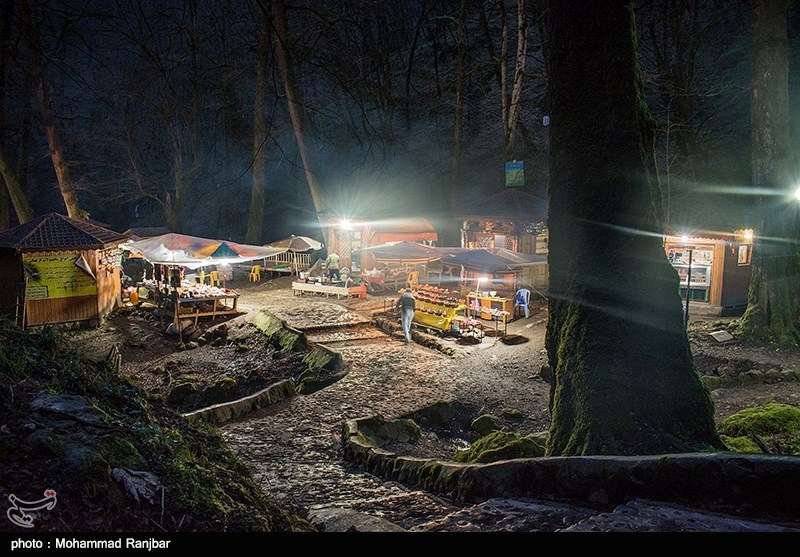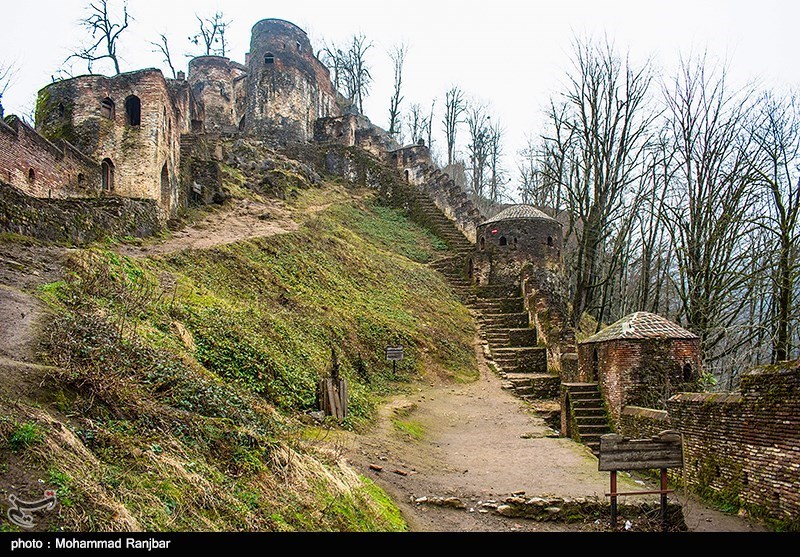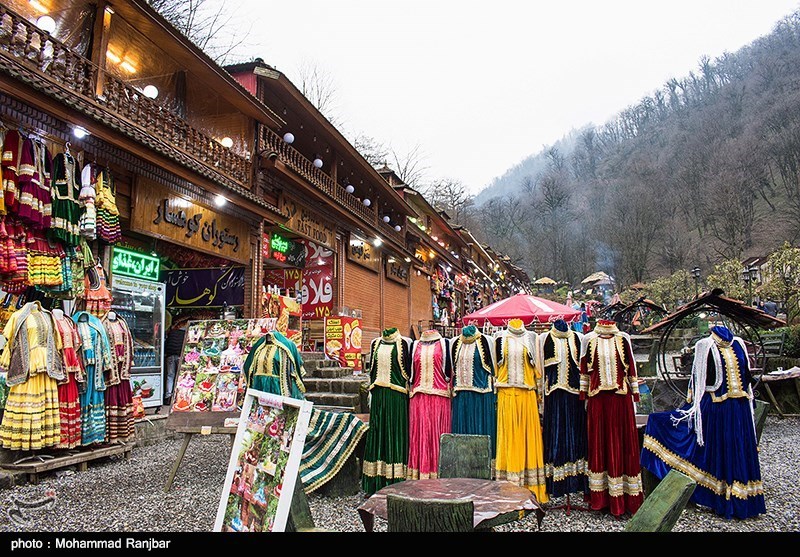 It is worth mentioning that all the 42 towers of the building still stand intact with all their glory and the most stunning attraction of the castle apart from its green surroundings and the main entrance gate is its more than a thousand stair stepper.
Selection of an appropriate location; usage of strong construction materials; application of different architectural styles and formation of a variety of geometrical shapes has bestowed special grandeur to this complex and gave it high enough place to be called a wonder of Gilan's architecture.
This castle has two sections, namely one royal residence for the king and his royal family, and another residence for soldiers and military activities. The royal residence is a 2-storey brick building located in the western section while the residences of soldiers which are also 2-storeyed are located in the eastern section of this castle. It completely dominates the surrounding environment. The east side of the Fort is a bit smaller and has more military characteristics. It consists of two towers, another entrance, a prison and an emergency exit.